Looking for offline marketing tools for the advertisement of your business? Banners can be your best friends when it comes to attracting customers in an inexpensive way. In today's era of technology, every business thinks of using online marketing tools to promote their products and services. But that doesn't mean that traditional ways of marketing do not work in the present. When it comes to attracting customers, banners still work best to advertise your brand and products.
There are many benefits of using banners for promoting your brand, products or services as they are inexpensive and continuous means of advertising. Banners can be used for both indoor and outdoor marketing depending on the customers you want to target.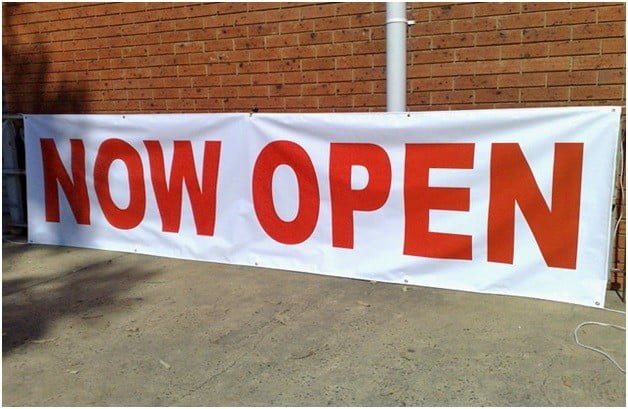 Diverse sign
Every business should make their banners considering the purpose of advertisement, target audience and the product, service, and event they want to promote. Here are some important points which you should consider while creating a banner for your business:
Size Matters
You need to decide the size of the banner you want to create. The size depends on the location where you are going to use the banner. Small and medium banners are used for indoor advertisement while large banners work best for outdoor locations. Large banners are visible from a distance and are best to use at outdoor locations. Using a banner at intersections and sidewalks means you need to attract the attention of people in passing vehicles.
Simple and Easy on eyes
Your banner should be easy to view and read. It should not be filled with large text and graphics as people look on it for a fraction of seconds while driving their vehicles. Banners filled with a lot of graphics or test does not attract attention. Keeping the banner simple with bold text and less design makes it easy to read and convey the message to your target audience.
Use the right colors
It is important to use the bright colors in your banner so that it attracts attention. Dark text and design on a light background work the best when it comes to attracting customers. Red, blue and yellow colors are the best to use as they can be seen from a distance. Also, make sure that the colors you use in your advertisement make sense with your business and brand.
Include an irresistible offer
Circle One
Bright and beautiful banners can attract attention but they may not bring you sales if they do not deliver any value. It is important to include an irresistible offer in your banner advertisement which is highly beneficial for customers. For example, you can write an off-season discount or offers like "Buy two get one free".
The Right location
Your banner ad won't work up to your expectations on if it is not visible or it is unable to attract attention. So, it is important to place your banners in the right place where it is visible to your target audience. For example, construction site signage works best at the construction sites and urban locations. Banners of clothing brands work best when placed on intersections and inside shopping malls. The basic idea is that a banner advertisement should be placed in a location where the probability of being seen by the target audience is more.
Also Read: