Content marketing is at the core of every successful brand. Generating hordes of long-term and sustainable traffic doesn't come easy. It needs a well-defined marketing strategy that will not only entice potential customers but also influence them to take action. In the business world, product marketing is as important as coming up with a business idea. It's through content marketing that valuable and relevant content is created and distributed to attract and acquire a clearly-defined audience. Below are 7 ways to boost the performance of your business and marketing technique.
1. Do your research
If you're reading this, you probably have an idea of what you're marketing or the product you're selling. This means you've taken care of all the steps necessary to develop your own brand. Now it's time to market and expose your product. To know what works best for you, proper and organized research is necessary.
The best way to narrow this down is by learning from your competitors. This doesn't mean copying their business content or marketing techniques. All you have to do is check their strategy, compare the quality of services they offer and of course, their unique perks in the market.
2. Have clear goals
Business goals are different from marketing goals. More often, business goals will depend on the specific product you're selling but marketing goals will often focus on brand awareness and lead generation. When creating content for your business, it's necessary to have certain marketing goals that are realistic and implementable.
In a post on the 10 content marketing goals worth pursuing, it's clear that customer satisfaction is always the top priority. Instead of concentrating on generating sales, first try to build rapport and relationship with your audience. It's also important to attract new prospects while deepening loyalty with the existing customers.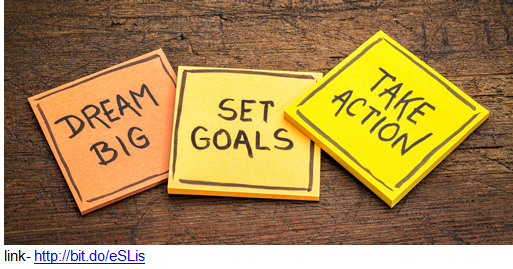 3. Diversify your marketing techniques
According to Forbes, the goal of content marketing is to provide as much value to the target audience as possible. By blending in a number of techniques to your strategy, you boost the odds of product exposure. Infographics, podcasts, webpages, books, and videos are some means through which content marketing is distributed to reach as many customers as possible.
This can be done by creating online courses, programs, webinars, email lists, etc. To realize the best of data management, mobile-friendly marketing solutions, and customizable themes; you can choose WordPress LMS and enjoy vast options of creating versatile content for your prospects.
When you stick to just one content marketing technique, you're narrowing your chances of reaching certain leads and end up canceling your chances of growth and success.
4. Build a great team
Great things happen when a great team comes together. If you're to give the world that high-end product, you must be willing to invest heavily in a competent and highly-professional team. In a Quora post on tips of building a great team, knowing your expectations and needs is all you want.
Once you have that team you're sure to bring results, pull your resources together and embrace the power of teamwork. Plan regular meetings where you'll discuss issues governing your respective niche. Always keep eyes on your competitors and don't allow your customers to be ahead of you as far as product performance is a concern. If your customers realize a fault in your products/services before you do; it's a sign that your team isn't intact.
5. Amaze your customers
One of the very reasons you're in the market is to amaze your customers, not to please them or make your company look needy and desperate. Some of the greatest brands in the world have mastered the art of amazing their customers through content marketing. Commercials from companies such as Nike, Coca-Cola, Zara, etc. are constantly pulling that WOW factor and this always works. The reason is simple, customers want to feel that sense of greatness when they are consuming your products.
Mediocre content that lacks in quality, value and purpose is a big turnoff to new prospects and a humiliation to the recurring consumers. Always remember that potential customers won't care about your products until they know how much you care about their needs and challenges. Try to reach out to them, put a smile on their faces and they'll feel liberated from the jaws of uncompassionate competitors.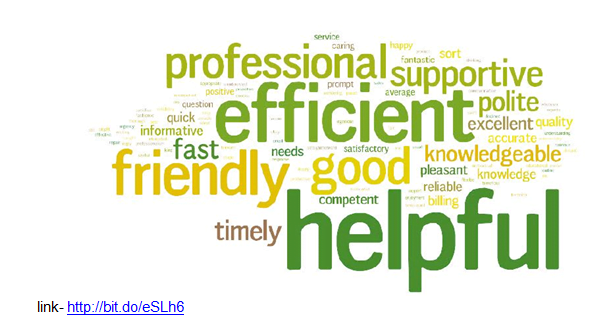 6. Focus on what matters
Just because you are keen on making profits doesn't mean you should skip some marketing expenses. Sometimes marketing can be quite costly and returns may take long before they show up. This is just normal, it's the way the business world operates. When you're starting over, stick with your strategy.
Don't allow yourself to be swayed by some impressive moves used by your competitors- especially when you're not on the same level.
If you're to go with short commercial videos on YouTube, Facebook, etc, don't try switching instantly to Instagram marketing just because it worked for them. Sometimes you need to set strategic targets and missions that will keep you on course.
More often, brand awareness and exposure is the first step to introducing your product to the market. For the early days, you would want to learn how to become an influencer and connect with potential leads. That said, always focus on content marketing techniques that will sell your new product despite the high-level of competition.
7. Track your performance
Lastly, efforts without a means of checking progress is a waste of time. You don't want to invest in content marketing and have no clue about what works and what don't. The issues here is not necessarily to avoid certain business strategies but to learn better from accurate results. One of the best ways to check your business and product progress is to adopt a content marketing ROI scheme. This way, you'll have a documented list with calculations on the expenditures and the returns you gained after choosing a given content marketing technique. Instead of working hard and hoping for the best, it's better to have a realistic plan where you measure your progress and expect what you deserve.
Conclusion
In a typical business world, content is king. People would only realize and appreciate your efforts once they see the product. If you don't expose your product to the right audience, you won't find that platform to showcase your ingenious creation. Among the many techniques of marketing your product, content marketing should rank on the priority list since it is cost-effective and results-oriented.
Was this content helpful?