Working on ourselves means putting effort into improving our skills and knowledge, but also our appearance. We all know not to "judge a book by its covers", but we also know how crucial a first impression can be. Add to this the fact that most people are very much visual types, which means that they put the focus on the image, not the sound, in front of them.
Thus, investing time and effort into being a better version of ourselves and upgrading our appearance does not make us superficial, but simply aware that those kinds of changes can boost our self-confidence and, subsequently, the quality of our life.
For that reason, we bring you a few tips on how to make your confidence spark.
Hair changes
Our hair and the way we style it actually makes up a big part of our total physical appearance. Some studies even claim that different hair lengths can make women be perceived as more or less feminine, and even more or less intellectual. Whatever may be the case, there is no doubt that even a slight change in the way you style your hair can have an immense impact on your confidence.
For instance, if you feel unsure about your thin hair and you constantly wear it in a ponytail or a bun, you can try hair extensions, so that you can style your hair in numerous ways. You should always go for quality, so silky Russian hair weaves can be the right choice for you, as they will give you lots of volumes and they are incredibly easy to use. Just make sure to blend the extensions seamlessly with your natural hair and it is guaranteed that you will instantly feel more powerful and even more glorious with those voluminous, silky locks.
It should also be mentioned that you should take proper care of your hair, regardless of whether or not you use hair extensions. Nourish your hair frequently with hair masks and use shampoos that are suitable for your hair type. Additionally, don't forget to use luxurious hair oils. They can truly improve the quality of your hair after just a few uses.
Proper posture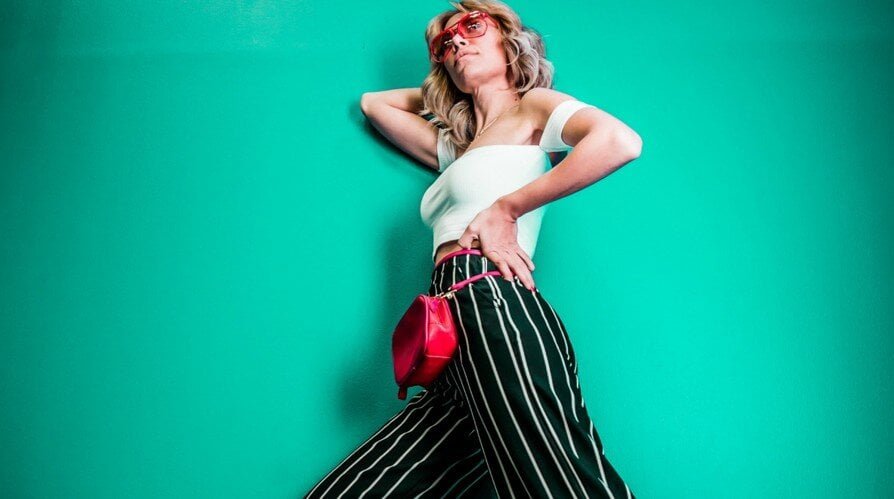 Most of us spend a great portion of our time in front of a computer, whether it's for work or in our spare time. That is why it can be quite easy to slouch and ruin our posture. This negatively affects both our health and our confidence. If you have bad posture, you can feel a lot of tension in your shoulders, have headaches, and feel tired all the time. Being slouchy also makes you look shorter, while proper posture makes everyone look taller, thinner, and more confident and powerful. Standing up straight will help you be perceived as a fearless person who knows their goal and is working towards it.
Thus, start working on your posture immediately. You can begin by looking in the mirror and practicing, but physical exercise can help a lot as well. Running, going to the gym, and consulting a personal trainer, as well as practicing yoga, can help you strengthen your core and get a proper posture.
Smiling more
Just like proper posture makes you feel and look more confident, smiling makes you look happier. Some researchers also claim that smiling and laughing may actually make you feel happier. In any case, it is worth giving it a try and smiling, even when we feel a bit tired or if the day is not going as we planned.
We can all agree that we love to see a smiling face more than a frowning one, so the same applies to other people. Smiling may also make you look younger, more positive, and generally, more open to other people.
Finding your colors
Some people prefer dressing in a monochromatic style, while others love to wear vibrant colors. While this is definitely a matter of one's personal fashion style, we still have to acknowledge that all of us have our own color palette. This simply means that some colors suit better certain skin tones, hair, or eye colors. That is why determining your color palette and using it while making your fashion choices can make you look more elegant and radiant.
The same applies to makeup, as you can use certain eye shadows to accentuate the color of your eyes or cold- or warm-toned blushes to put the focus on your skin tone. Undoubtedly, using the power of the right colors on a daily basis will make you have more confidence and look even more gorgeous.
To sum up, we can say that even the slightest change in your appearance can boost your self-confidence. Try the abovementioned tips and live your best life while looking exceptionally beautiful.
Tell us how we can improve?