Around 10000 years ago, the human race became shelter dwellers from nomadic hunter-gatherers. The word shelter refers to a place that protects you from something harmful and dangerous. In the early days, humans faced life-endangering threats from wild animals and bad weather. Slowly, those simple dwellings evolved into complex societies.
Now, we consider the house as a place where we could one could retreat and relax. We want to feel comfortable and safe in our homes. Remember, we humans began settling down in a sheltered place for the same reasons.
But now, the world is divided into haves and have-nots. Not all can follow an ethical life, and they resort to stealing, cheating, and violence. Robbery, burglary, kidnapping, smuggling, and many other forms of crime happen everywhere. At least our homes, which we consider as our sweet heaven, should be a place where we could stay without fear.
1.   Automated security gates:
Not all could afford a security person to keep strangers away round the clock. Even if you have one, the person might take leaves or might not be alert all the time. So, automated security gates are a better solution.
You need to install them and have a peaceful life in your home. These gates can have different types of authorization mechanisms such as facial recognition, vehicle number reading and even pin or fingerprints. Anti-climb spikes, broken glasses on the compound walls are a thing of the past. Now we can have laser fences on the compound walls to provide enhanced security.
2.   Ring video doorbell:
In olden days the main door of the house had a small glass aperture. You could get a rough glimpse of the person standing outside when the bell rung. Now the technology has enhanced the same concept. With these bells, you get alerts on the phone.
You can see a high-resolution live video of the person on the other side. These smart devices have a 180-degree view and can detect motion too without the pressing of the bell. So, you get alerts if you have some stray animals or any potential threat elements.
You could directly converse with the person outside without opening the door. We have both battery chargeable and power cord connected bells. The Wi-Fi-connected doorbells can hook into the Amazon Alexa ecosphere, and the video recording can be stopped or started at your command.
It is always necessary to have a strong security plan inorder to maintain a better and tight security systems at home. It helps to keep away from theft, fires, CO poisoning and safety of valuable items.
3.   Light fixture cameras:
One can easily tamper a visible security camera, and the entire purpose of installing it is defeated. So you should have the camera hidden. And the best place for spy cameras is the light fixtures. They are inconspicuous but provide the proper lighting for the camera.
The cameras with night vision and motion alerts are best suitable for outdoors. These have to be weatherproof too. Moreover, once these cameras detect a burglar, they can be programmed to switch on other lights and shut the automatic front gates also.
You can also have a hidden camera inside the house to keep a watch on the nanny and kids while you are away. All these cameras are mostly battery powered as the electric wires give away their hidden features. Nowadays, most of the cameras can connect to the internet, and many companies offer free cloud storage. So, you need not worry about replacing the memory card anymore.
Duplication of a high-security key is needed you must have this done by a factory-authorized locksmith in Milwaukee.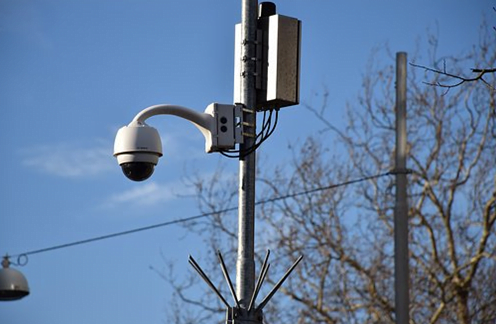 4.   Alarms and sensors:
Apart from securing your home from external intruders, you should also take care that an in-house accident does not occur. When both the parents are working, fire alarms and smoke detectors is a must-have device. You can also have contact sensors, temperature sensors, and water leak detectors.
The contact sensors can detect the opening and closing of doors, windows, refrigerators, etc. They are highly useful when kids are alone in the home. They can aid in automatic turning off of lights, television, and other electronic equipment. Leak detectors in washrooms, kitchen, and garden areas help you save water. Water and temperature sensors are highly useful in preventing bursting of pipes in cold places. With these sensors, you can not only save money but also avoid life-threatening accidents at home.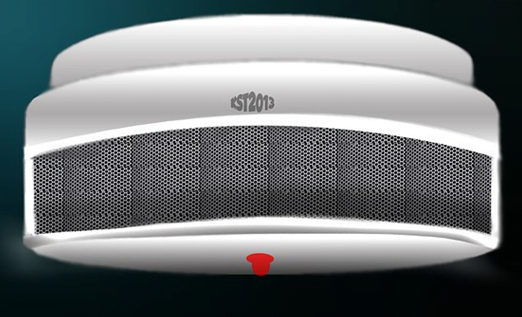 5.   A home security system:
It integrates the working of various gadgets like sensors, security cameras, and Wi-Fi usage detectors. You even have a smart lock that you can operate via a mobile app. Thus it gives complete protection from intruders and internal problems. They come with a touchpad control panel that lets you adjust the settings.
It can warn you via mobile, raise a high-decibel alarm, and alert the rescue professionals too. They are thus effective for detecting a problematic situation and also aid in taking the right emergency procedures. Home security gadgets are becoming highly popular among Millennials.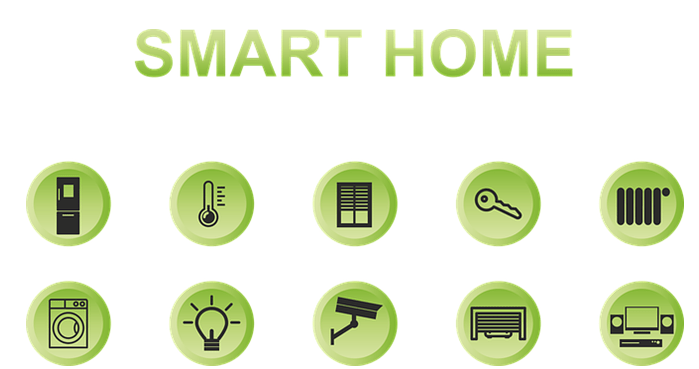 All of us have an idea of our dream home. Some prefer a cozy private villa, whereas others want gated communities. And, almost all of us stretch our finances to buy the sweet adobe. It is our responsibility to ensure the safety of our home and our loved ones.
We should keep our houses burglar-proofs and eliminate risks from other in-house mishaps like fire accidents, electric shocks, etc. We also need to take a few simple measures regularly to keep the house safe and secure. We should keep the walkways and the portions near the doors clutter-free. It helps to avoid slips and falls.
Likewise, you should always have an emergency action plan for your home, in case of natural calamities like floods, earthquakes. One should talk to children regarding safety measures and encourage them to adhere to it.
Featured image: Source
Tell us how we can improve?