Growing your online business can pose multiple challenges. One of them is managing the inventory. As the business expands into new markets across multiple sales channels, manual management of operations can be a hassle. Retail business owners operating offline and on Amazon have just the right tool at their disposal. Lightspeed Amazon Integration streamlines the business processes by synchronizing the inventory between Lightspeed and Amazon stores.
Let us explore the key features of integrating Lightspeed POS into an Amazon store.
What is Lightspeed Integration?
Lightspeed POS (Point of sale) is a technology solution that seamlessly integrates with shopping carts and online marketplaces to keep the inventory in sync across multiple channels. As sellers understand that in order to maximize sales, they must sell both online and offline as more selling channels would result in higher sales. Lightspeed integration allows easy management of orders, inventory, and customers on both online and offline channels. It can be easily integrated with eCommerce platforms such as Amazon, eBay, Walmart, Shopify, BigCommerce, WooCommerce, Magento, and many more.
Why 3rd Party Retailers Should Opt For Lightspeed Integration?
Amazon is one of the largest marketplaces in the world where millions of customers shop daily. Third-party y sellers have a great opportunity to start marketing their products on the platform. However, with an increase in order volumes, sellers may find it difficult to manually keep a track of everything. Integrating Lightspeed with their Amazon store can open door to a range of benefits. Following are some of the notable advantages:
Easy inventory management
Reduced risk of overselling
Avoidance of stock-outs and excess stock
Better product visibility in the even of recall
Ability to make data-driven business decisions
The aforementioned benefits clearly suggest the need for inventory management software when selling across multiple channels.
How does Octopus work as a bridge?
Our proprietary cloud-based product, Octopus, acts as a bridge between the Lightspeed POS and eCommerce store. It supports seamless integration of Lightspeed POS into the shopping carts and online marketplaces. With Octopus, store owners need not have to worry about the product updates across their different selling channels as Octopus keeps all channels in sync as and when the items are updated or added. Octopus automatically feeds online orders into Lightspeed cloud-based POS system.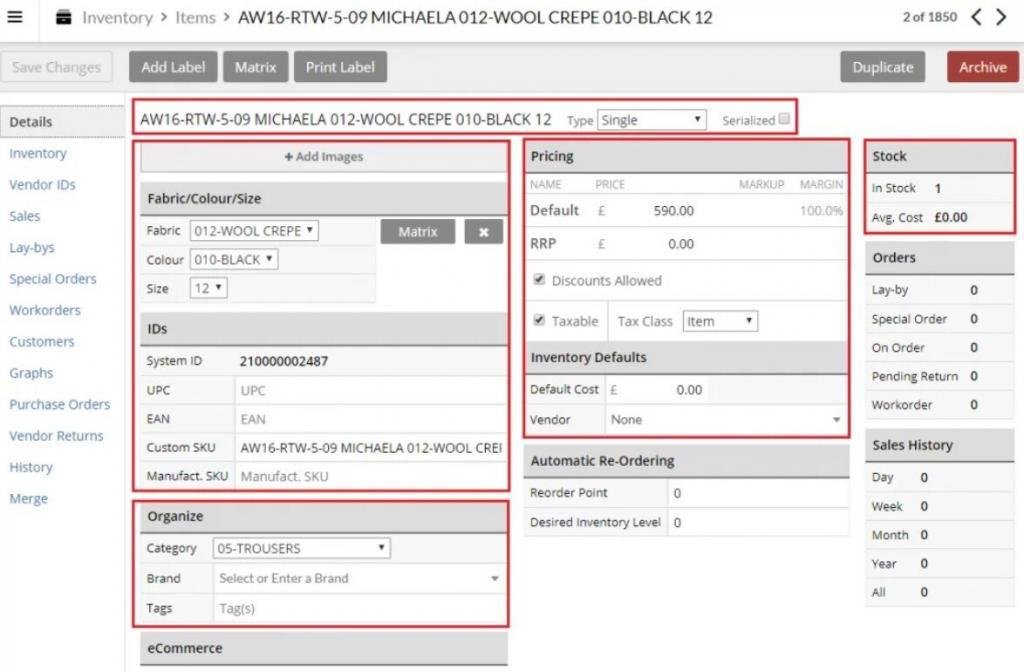 Upload Lightspeed Retail Inventory to eCommerce
You can explore the multiple benefits of Octopus below:
Automatically updates POS inventory to Amazon and other online marketplaces such as eBay, Walmart, etc
Automatically downloads orders placed on Amazon into Lightspeed for fulfillment and record-keeping
Eliminates duplicate and manual data entry on your website
Eliminates the problem of overselling
As you can see, Octopus eases bi-directional synchronization that increases operational efficiency and ultimately results in overall cost reduction and better customer satisfaction.
Opt For Our Lightspeed Retail POS Integration With eCommerce
With our 10+ years of experience in eCommerce delivery, we have developed a cloud-based platform that enables retailers to synchronize online sales, online shoppers, and inventory with in-store point-of-sale (POS).
Our platform enables retailers to sell on both online and offline channels without any hassle. With integrations available for multiple eCommerce platforms and shopping carts, we ensure even the smallest retailers can extract the benefit of selling Amazon and eBay.
Related posts: