The world is on a tech revolution today, and more and more people around the world have started using mobile devices now than ever before. So every company out there wants to get maximum attention from its customers today and wants to generate more revenue by providing a tailored experience to their customers.
Every company or business today wants to maintain a healthy relationship with its customers, and what is better than mobile applications. Businesses seem to have understood this thing very well, and almost every company today has its own Android or iOS app. A tailored app uplifts a brand's reputation among its customers as well as provides them with the best experience the brand has to offer.
Make an iPhone App Free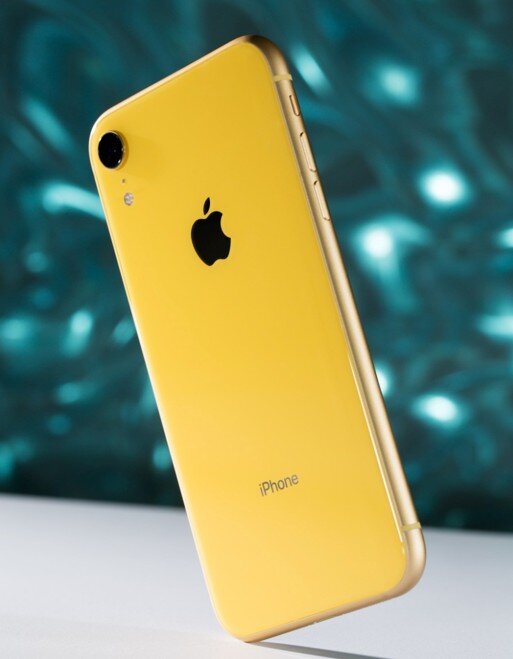 The share of smartphones in the usage of the internet is now at an all-time high, which looks like a good signal for brands who want to keep in touch with their customers. Most tech-focused companies have in-house developers who constantly build and supply applications for the organization. While smaller businesses rely upon the top iOS app development companies they have ever come across or heard of. Regardless of what the companies opt for, developing and maintaining an iPhone application is not easy, and not everyone can do it.
There are numerous benefits of developing iPhone apps, and they are:
Security:
The most crucial and deciding factor for building an iPhone app is the security which it provides.Apple is well known in the industry for its security policies of apps and software and even third-party apps.
It is well known in the industry regarding the security policies of Apple for its apps and software and even third-party apps. Apple strictly protects applications through any kind of security breaches by implementing many prevalent methods. It provides integrated data handling systems, which can significantly reduce the attacks over the application. iPhone apps also protect companies by providing security of their internal data, it strictly disallows any request that violates its functioning guidelines.
Advanced Audience:
The people who use Apple products and especially iPhones are found to be far more tech-savvy compared to android users. Even though the amount of android users are more, iPhone application users are seen as more open-minded in accepting newer technologies. Most companies when trying out something new, primarily focus on developing iPhone apps as the users are far more interested in trying out new things.
Good Source of Income:
Every business works to generate income. Developing and publishing an app is a better way to generate income. The cost behind the development process can be easily covered if the app succeeds and it can also rake in good profits for the organization. The payout rates for Apple's iPhone apps are more compared to the payout rates for android applications. This can be a deciding factor for the organization, which is confused regarding which platform it should choose first.
Appy pie lets users develop their apps in record time for iPhones. It provides a code-free environment using which all users can create their apps, overcoming the barrier of programming knowledge.
Appy pie's 'Appmakr' lets organizations create applications in three basic advances:
Choosing a name for the application
Moving the necessary features
Distributing it on the App store
This disentangles the application building cycle by and large for little and unpracticed entrepreneurs. With Appy Pie, you can make and distribute an elite iPhone application without coding a solitary line.
Let's have a look at general app development guidelines:
Choosing a name for the Application:
Choosing an application name is essential before even starting with app design and development step. In the event that you are a business that is now renowned, you can incline toward building up an iPhone application with a similar name. Ensure that you select a name that is one of a kind and mirrors a type of association with your image and what you work in.
It is imperative to pick a unique and simple name with the goal that it is simple for individuals to recognize a huge number of comparable applications. Being a business, you should remember that your iPhone's application name looks proficient and represents your brand.
Create a design:
The next thing in the iPhone app development is to create a working design. Creating a design will help you plan out your development phases, and it can also help you have a peek at how the final product is going to look. While designing the app, you should check the design guidelines and should follow a proper designing procedure.
While designing, you should also keep in mind that your iPhone app is compatible with all prevalent iPhone models in the market, and it seems appealing on all device sizes.
Develop your App:
Appy Pie helps to simplify iPhone app development by applying the no-code development procedure, which consists of simply dragging and dropping the features.
It has numerous features such as,
Push notifications
Contacts
Photo/video showcase which can help in developing better e-commerce solutions
Application analytics that helps you to keep an eye on your apps' analytics and design apps more nicely
Test your App:
When your iPhone application is prepared, test it energetically against each conceivable circumstance. Before you distribute your application on the App Store it is imperative to test your application, testing the application can assist you with deciding issues in the application which have been ignored during the improvement stage.
While testing, you ought not to simply continue testing the application on a solitary gadget, you should test your iPhone application against a scope of iPhone gadgets as well. This way you can ensure that your iPhone application appears to be identical across all the iPhone models on the lookout.
Testing the application prior to delivering it, can reveal significant bits of knowledge that can be utilized to make your iPhone application's presentation better. It generally goes through two stages: alpha testing, and beta testing.
Alpha testing is generally done on the developer's premises, and only internal users take part in this phase of testing. Moreover, some companies also like to call a fraction of their experienced target audience over its premises for app testing purposes to reveal any unnoticed problem.
Beta testing is done by the general public, relatively on a smaller scale. This phase of testing can reveal how your iPhone app is going to perform under heavy loads. It can also determine its success among the audience.
Distribute your iPhone App:
This is the most energizing time in an application's lifecycle. This progression is quite basic for a decent application. In spite of the fact that it tends to be somewhat hard for you to get your application to pass the App Store's rules, it can turn out to be simple in the event that you have had an appropriately planned arrangement previously. Apple has exacting arrangements for distributing iPhone applications over its foundation, since it zeros in additionally on the client's security and experience.
If you are building up your first iPhone application there are chances that your application may get dismissed, yet it might be an exercise for you that will cause you to comprehend the application's improvement measure all the more profoundly. It is realized that Apple has consistently favored quality over amount, and that has likewise demonstrated its accomplishment on the lookout. So, it won't change its standards for the App Store as well.
We have seen that iPhone application advancement can be somewhat precarious and repetitive yet utilizing Appy Pie can rearrange it extraordinarily, and anybody can assemble their application with only a couple of drag and drops.
Related posts:
Was this content helpful?