In this article, I will talk about the WhenIsGood, Doodle, and Calendly appointment scheduling software that is available in the market. Compare each of them with each other. Finally, I will try to help you in getting the best one as per your scheduling needs.
Having the best software for the business is the need of the hour. There are a lot of appointment booking plugins like BookingPress Plugin available in the market. Improving the end user's experience and ease of the appointment booking are two of the main criteria which are to be considered when choosing an appointment booking plugin.
To make the selection process easy we have chosen 3 popular systems which are trending in the market nowadays. To make you aware of the functionalities of each of them which can help you in making a good decision for your business.
Let's begin by understanding each of them one by one.
WhenIsGood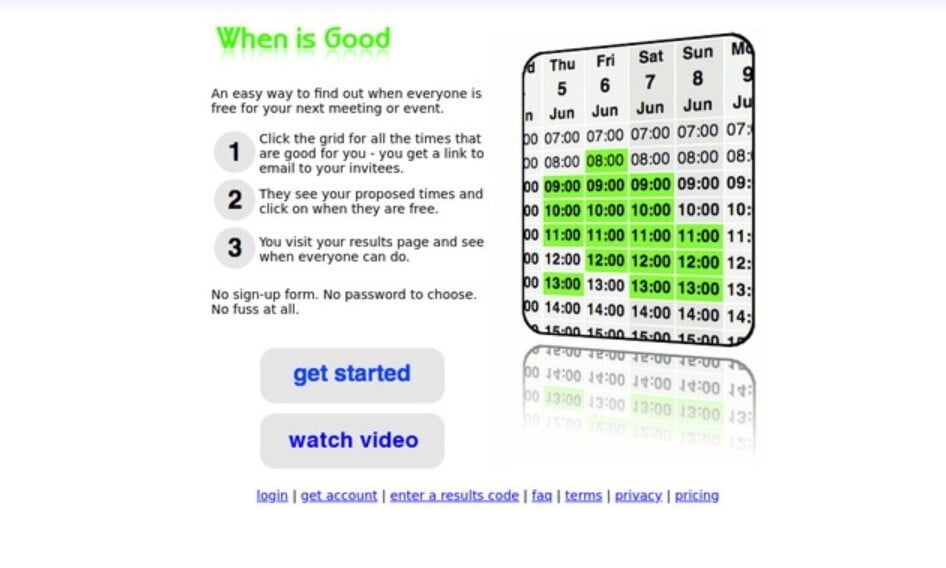 WhenIsGood is an intuitive meeting scheduler app for businesses. It provides one of the simplified ways to schedule meetings. It is the best for scenarios where the company's schedule keeps on changing.
Working
WhenIsGood works in quite a simple way. Just click on the Calendar grid to get all the times, select the one that suits you and send invitees to your friends or colleagues. They would see the proposed time by you if it suits them they would confirm else they would ask to reschedule the meeting.
Subscriptions level for users
Features
Update link features to update meeting schedule any time.
Show time duration for each meeting.
Export from Excel feature.
Turning on and off alerts as to when as per your convenience.
Quick sync feature with your calendar.
Doodle
Doodle which started first as a polling tool has now emerged as one of the best appointment scheduling tools. It allows us to set up an availability calendar according to which it informs you when the user is free for the appointment. You can also create a customized link to that calendar for your meeting.
Working
Doodle comes with four basic interfaces to work with:
Bookable calendar option in which users can choose a time to meet people based on their convenience.
Exclusive for paid users only a one-on-one scheduler.
Group polling to check the availability of meetings
Survey builder
Above all, the interface works differently when it comes to booking an appointment. It would not book an appointment until it is done manually.
Subscriptions level for users
Features
Polling users for preferred meeting times
Automated Sync options with Google Calendar, Office 365, and iCal.
Links that can be shared easily
Time Zone Detection
Automatic Reminders for Appointments
Apps support in Android and iPhone Devices
It can easily integrate with Zoom, Google Meet, and Slack
Calendly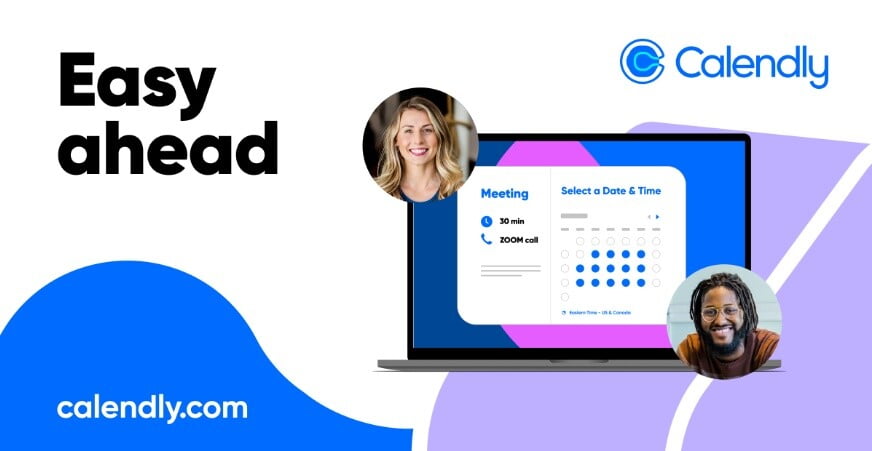 Calendly is an automated appointment scheduling platform that allows quick and easy appointment booking. Users can choose the best appointment time per their convenience with ease and book an appointment. It has more than 10 million users registered worldwide.
Working
It is quite easy to use Calendly. Just provide your appointment preferences such as the time of the meeting and how much time between two meetings, and inform Calendly about the availability. Calendly will take that information and will create a customized calendar for you. It has an automated time zone control which allows you to book appointments irrespective of the location and time zone.
Subscriptions level for users
Individual
Team
Enterprise
Paid Plans are designed as per your requirement. Each paid plan has different added features for the users.
Features
Feature for one-on-one and group meetings
Time polling and scheduling for group meetings
Automatic time zone detection and adjustment feature
Automated reminder system for meetings.
Embedded payment collection (Stripe and PayPal) for business
Supports ‌iPhone and Android phones
Integrations with Zoom, GoToMeeting, HubSpot, Salesforce, and many others.
Enhanced Enterprise Security and admin management capabilities
Pros and Cons
WhenIsGood
Pros
Quite simple and straightforward to use with an uncomplicated dashboard.
Most of the features are free and overall it is quite cost-friendly.
Cons
Does not support multiple integrations with other tools or software.
Doodle
Pros
Quite simple to coordinate and easy to use.
Provide a wide range of settings and gadgets to work with.
Can work for Multiple Calendars
Cons
Annoys users using free edition features with a lot of ads.
Calendly
Pros
Mobile Support and simple to use
Event tracking feature with checklist feature tracking also.
Advance Notification features in the chance of any change or cancellation
Cons
The Basic Version has limited features.
No guide for training.
Does support time zones, but it is quite tough when using it.
Read More: Why Salons Use Barber Shop Software for the Business Management?
Final Thoughts
From the above comparison for WhenIsGood vs Doodle vs Calendly, we can say that each of them provides its own unique features for your business. According to this, you can choose the one which best fits you and your business.
You may also want to read,
Tell us how we can improve?