Choosing a hospice care provider can be an especially difficult and emotional decision for families and patients facing serious illness or end-of-life care. Hospice care providers offer a range of services, including medical care, emotional support, and spiritual guidance to help patients and their families navigate the end-of-life process with dignity and comfort. When choosing a hospice care option for your loved ones, there are many important factors you should consider.
What is Hospice Care?
Hospice care is a specialized form of medical care that is meant to improve the quality of life for your loved ones that have a severe illness or are believed to be nearing the end of their life. Hospice care will typically include medical care, spiritual guidance and counseling, emotional guidance for the patient and their family member, and it is meant to help family members peacefully and carefully navigate the end of their loved one's life.
When your loved one enters hospice care, the main goal is to ensure their final days are comfortable and as supportive as possible. Hospice care can be provided in the home or in a hospice facility, depending on the patient's needs and preferences.
Accreditation and Licensing
The first thing to consider when choosing a hospice care provider is the accreditation and licensing of the hospice care provider. When entrusting your loved one to a facility for their care, ensuring they're accredited and licensed by a national organization ensures the safety and the quality of care they'll receive. These reputable organizations include the following:
You also want to make sure the hospice facility is licensed to provide services within their specific state and that they are licensed to offer care within a facility, in-the-home, or both.
Quality of Care
Making sure your loved one will receive the highest level of care is paramount when choosing a hospice facility or caregiver. You should ask for references and read reviews about the facility to get a sense of the provider's track record.
It is also important to meet with and research the individual staff members of a hospice care facility. You'll want to read reviews about and introduce yourself to the volunteers at the facility, the chaplain, and obviously all of the care workers. Ensure the hospice facility offers personalized care that meets the unique needs of your loved one and your family.
Availability of Services
When selecting a hospice care provider, consider the availability of services they offer. Hospice care providers should offer a range of services, including medical care, emotional support, and spiritual guidance, to help patients and families navigate the end-of-life process with comfort and dignity. You want to make sure the hospice care facility offers all of the services needed for end-of-life care and isn't just an assisted living facility or nursing home.
Ask about the types of services offered by the hospice care provider including the following:
Pain management options
Symptom control
Emotional support
Religious support and options for your loved one
Use this information to ensure that the hospice care provider can meet the unique needs of the patient and family, whether that involves providing care in the home or in a hospice facility.
Communication and Support
Before placing your loved one under hospice care, make sure the facility and its team are highly supportive and communicative. You want a place that encourages and doesn't frown upon your questions and visits, and one that is completely transparent about your loved one's care. Ensure that the provider gives you regular updates on your loved one's care and treatment plan.
You'll also want to discover what types of grief counseling and support services are offered by the hospice facility you choose for your loved one's care. A team of experienced social workers is necessary to help provide emotional support to your family and your loved one.
Cost and Insurance Coverage
While many of the other facets are massively important when choosing a hospice care facility, considering cost and insurance coverage can be massively important. Hospice care can be expensive and not all facilities take any insurance at all; while others take only certain insurance types.
Ensure that the hospice care provider provides a clear explanation of their billing policies and any out-of-pocket expenses that may be incurred. it is important to understand the costs associated with hospice care and ensure that the provider can meet the patients' financial needs.
Oftentimes, hospice care facilities require payment up-front as a retainer that will be drawn upon as they offer care to your loved one. Ensure you can afford this service and that they communicate with you openly about when they will charge you more and why.
Credit: Grand View Research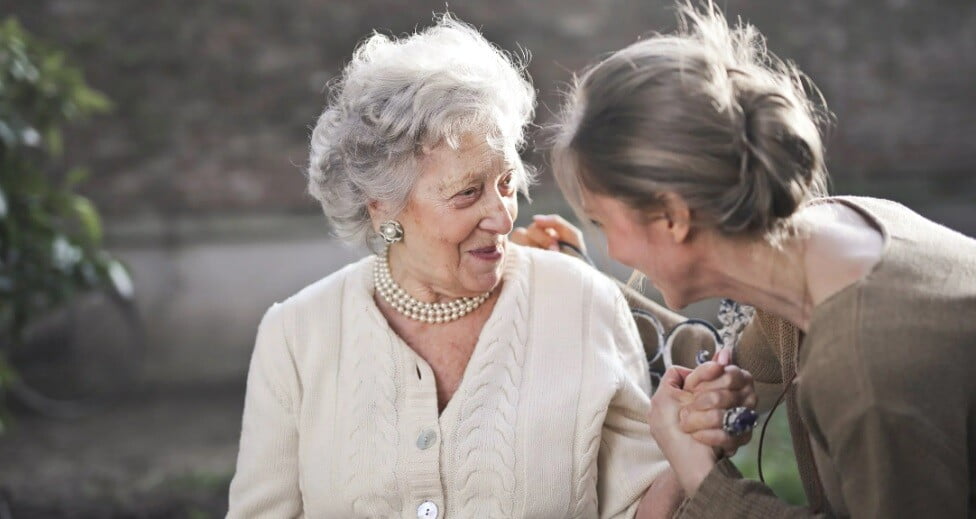 Location and Availability
Selecting a location for your loved one's hospice care is imperative as you want a place that is close enough for you and your family to visit. Also, confirm the facility offers 24/7 care for your loved one and family members should you need it. Also, you'll want to discuss with your loved one's caregivers and physician team about whether or not in-facility hospice care is the best option or if you should keep your loved one at home and have hospice caregivers come to the house for treatments.
Continuity of Care
Continuity of care is the process where caregivers in one facility or team communicate and share information with caregivers on another team. In the instance of acquiring hospice care for a family member, this would mean you need your family member's existing physicians and care team to communicate openly with the hospice care facility. This helps ensure your family member gets the best care and has a strong plan for care before they enter the hospice provider's care.
You may want to read more,
Was this content helpful?