The latest infographic by The Strategy Institute focused on how it is crucial for an organization to measure its agility in 2019, if it wished to succeed and stay ahead of the competition. The infographic talked about how business executives have realized the importance of agility in the highly competitive world and will do anything to stay at top of the competition.
Featuring the survey conducted by Deloitte of executives seeking their opinion on two key factors responsible for the success of their organization. Not surprisingly, almost 90% of executives said that they believed agility and collaboration (with other business house with same interests) were quite crucial for their organization's success. However, it also raised an important question on the method to measure the agility of an organization and what are the benchmarks to measure the same. An important and a relevant question being asked by business strategy professionals.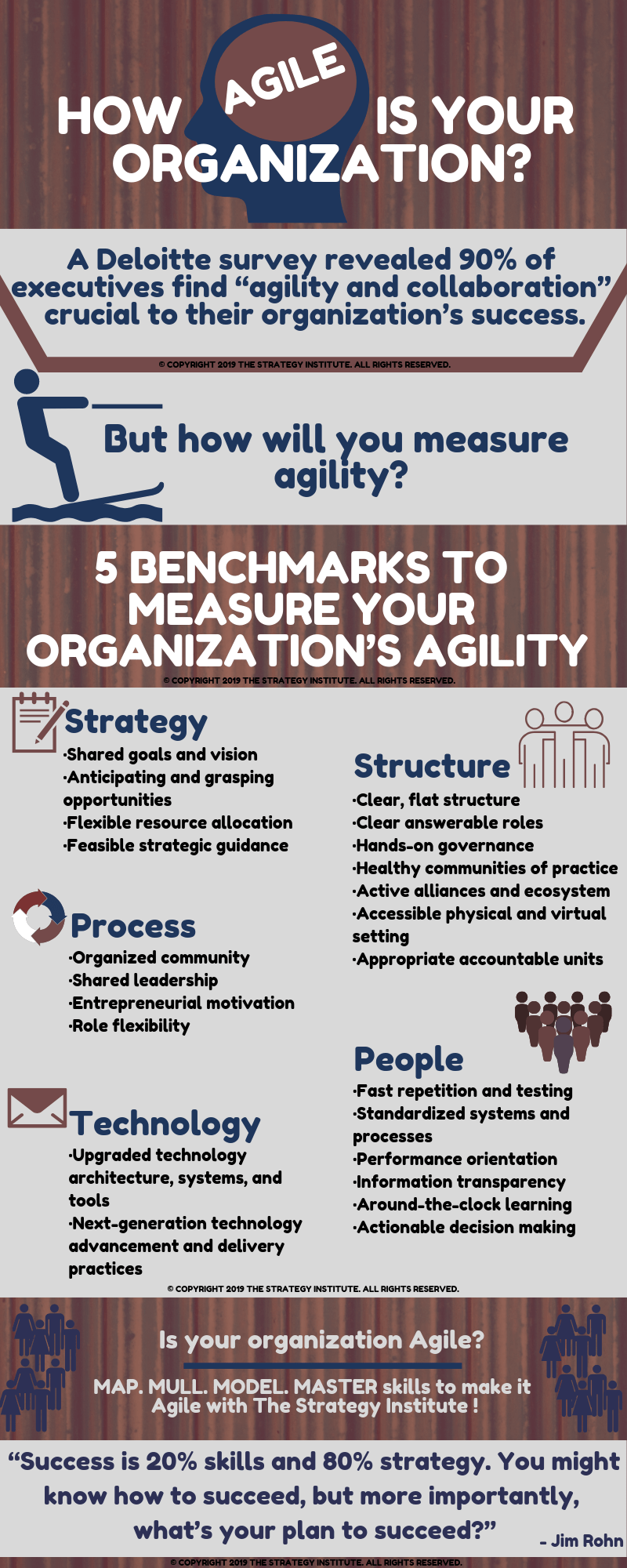 According to the infographic there are five standards by which organization can measure their agility. If even one standard is missing, then measuring agility becomes a difficult task. The five yardsticks being – strategy (what is your organization's business strategy to become successful), structure (is everybody clear about their roles and responsibilities), process (how do precede to solve any problem), technology and people (need we even say anything about them).
In fact, the infographic also emphasized on the fact that if an organization wants to succeed then it is imperative to understand that success is about 20% skills and the rest 80% is strategy. Interestingly, it mentioned that while it is important to know that you wish to succeed but equally important is your plan about how you wish to succeed.