Traveling comes for rejuvenating your soul. Not every time it makes enough to your body, though! You see signs like dry skin texture, charmless hair,  dark circles, and dull eyes with no life on travel or after a flight of ample hours. These things would not let you keep your skin in the way you wanted it to be. You may go bizarre and brutal on finding your skin dehydrated. Exposure to the open environment directly while you travel can make your skin go through the harsh realities of this nature. It is advisable to keep your skin well hydrated.
You may open up to several environmental changes, to the new breeze, and in a totally different weather. Your skin may not be habituated to deal with such climate changes and run on a strike to stop doing good. Naturally, your skincare routine gets off while you tour. It may make you irritated, short-tempered, Drizzy, and uncomfortable at times. This article will teach you to take care of your skin most at the time of a trip. Also, I have compiled some of the best handy ways to practice for keeping your skin hydrated while traveling. Read all of them precisely!
1. Don't Wear Makeup at Night
Your body needs breathing and similarly your face even! The first tip revolves around putting off the makeup you are wearing all day long on your trip. Your face skin manages to fight the cosmetic chemicals all day long. If you do not remove it at night, it will leave an impact. It is better that whenever not necessary, you don't equip your face with makeup. I advise not to put makeup at all on your face or other body parts while traveling.
2. Drink Plenty of Water on Your Trip
Of course, nothing is the best agent than water for hydrating. Without a doubt, you should insist on drinking a lot of water on your trip. You should keep a water bottle along with you on the sites you visit on the journey. Drinking a lot of water helps in keeping skin clean and dirt free. Also, it helps in exfoliating the skin open the skin pores well. You must drink pure water enriched with the minerals on your every travel to leave your skin switched on in hydrated mode.
3. Use Oils and Lip Balms
The skin of your lips is the most sensitive and soft. You need to take extensive care of your lip skin. You can use lip balms to avoid lip skin cutting. Try to prefer the plain petroleum jelly instead of flavored lip balms available in the market. It will serve your lips the best. Also, you can apply skin-care oils for making your skin feeling nurtured and nourished. Such oils can help you resist the evil daylight and with doubling out of the skin tone.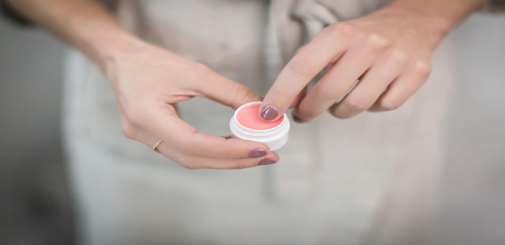 4. Try Using Serums for Better Skin
You would know for certain that your upcoming flight will, how long hold you on-board? In case you can apply serum to save your skin from acne while your flight lands you on the destination, you wanted to be. Serums, especially with the skin-care oils, can add dollars to your due diligence. While your body is sleeping, your skin may get dry and drained. Applying serum from the range of neostrata product can become the best possible solution to avoid skin dehydrating on your travel. Try it on your next trip for sure.
5. Eat Juicy Fruits and Vegetables
Dermatologists say that the real essence behind your skin glow lies in what you eat. Similar to water, if you put pressure on eating fruits and vegetables on your travel, you can serve your skin with suitable welfare. Perhaps, eating fruits that have huge water levels like watermelon, oranges, and similar fruits, you can hydrate your skin perfectly. Fresh vegetables like cucumber, tomatoes are healthy for your skin. You must eat the food that has a high content in terms of water in it.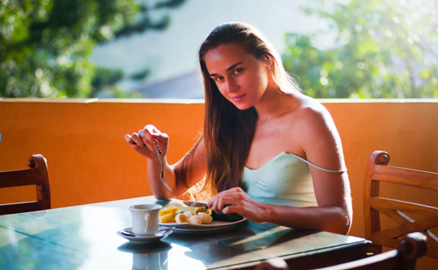 6. Exercise With your Skin
Some gentle and easy to practice exercises can help your skin glow and elevate naturally. You must maintain an exercise routine on your travel. Exercise lets your blood cells grow by positively letting your skin cells develop. These skin cells will make your skin health more fit and flawless. Well, doing exercise for skin is like rinsing your skin within. Exercise also disappears stress from your skin and makes it more attractive. Exercising on your travel will make both your skin fabulous and your physique more energetic!
7. Moisturize your Skin Maximum
Moisturizing your skin can solve many of the problems on your travel. You can use skin moisturizers at night to prevent your skin from getting dry. During the day, you can use sunscreen lotion to protect your skin from the fatal dehydration due to sun rays. The moisturizer keeps your skin wet and doesn't let it dry at any moment. Some moisturizers with milk proteins or made up from Aloe vera can help in skin healing and skin nourishment. Moisturizers also let not your makeup fade away.
8. Coconut Water can Help You Hydrate a Lot
You may face tedious heat and outcome in sweating a lot. As a result, your skin might get dehydrated. You can drink coconut, coconut, and abundant coconuts. It will re-energize your body. The skin will absorb the electrolytes from the coconut water you pour in and will make your skin re-hydrated. At any point in time, when you feel low while traveling, you must drink coconut water to get out of this situation promptly.
In a nutshell – In no circumstances, you can allow your skin to get dehydrated on your travel. These skin hydration hacks will make you relax and chill on your journey. Just make sure you pick the best option of all, that you can follow thoroughly on going on a trip in any corner of the world!
Was this content helpful?