Many parents choose to bring their babies to their bed after they are born. Co-sleeping can be an extremely positive experience for a child and it comes with a share of joy. However, it also comes with a share of inconveniences, and the time will come when even the keenest of the co-sleeping parents will want to reclaim their bed. The trick is getting your toddler to sleep in their own bed after co-sleeping. Hopefully, the following ideas will make the transition from co-sleeping to a toddler bed a little smoother.
Talk to your child before the transition from co-sleeping to a toddler bed
It is extremely important to talk to your child before you sent them to their bed because they need to understand what is going on and why. Explain to your child, in toddler-friendly language, that parents and kids have separate beds. You should start the conversation a week or so before the move to a big bed. Make it sound like an adventure and something to look forward to rather than something to dread. When you set up the groundwork, you can now ask professionals to bring your older kid's bed back from storage.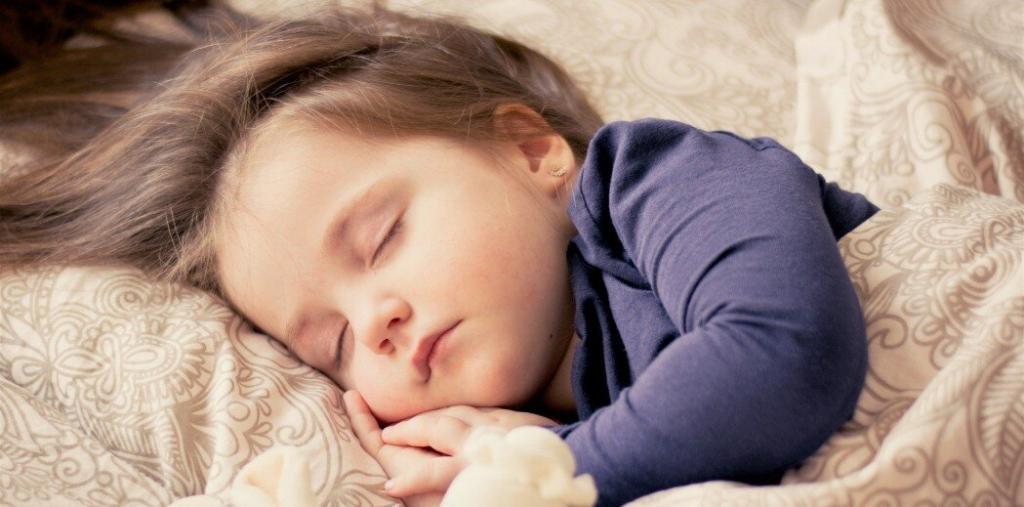 Practice and be consistent
Start the transition slowly with a practice run – put them down for naps in their new bed so that they get used to it. The right bedtime routine can also help. This could be a bath with a favorite toy, brushing teeth, and, of course, a bedtime story. Kids love consistency and routine, so once you start with the transition from co-sleeping to a toddler bed, don't look back. Make sure you don't change anything else in their sleeping routine other than where they are sleeping. Also, make sure you stick with the routine every day during nap and bedtime. You don't want to confuse them by putting them in their bed one night but in yours the next one.
Let your child choose their own bedding
Having a good night's sleep is of huge importance, especially for children, as studies have shown the connection between sleep and mental health. You want your child to sleep peacefully and you can help them enjoy their bed if you let them choose their bedding. Every child has a favorite cartoon character and you will probably be able to find bedding with their image. If the child is excited about the bed, then they should be less resistant to transition.
Stay with your child until they fall asleep
When you start the transition from co-sleeping to a toddler bed, you should stay with your child until they fall asleep. This might be tough for your little one, so offer whatever comfort is necessary, but don't get into bed with your child. This could be a huge setback in the process. Leave the room once your little one is asleep. Ideally, it should take less and less time for your child to fall asleep, as they get used to the new arrangements. If you have hired a trustworthy and reliable babysitter, ask her to practice the same routine when you are not home.
Toddler bed rails can be a supportive element to guard the kids who are more than 2 years of age. You may consider to take a look at the best toddler bed rails to understand the benefits of using them.
The hardest step – leave the room before your baby falls asleep
The last phase is leaving the room before the child is asleep. No one can say when you will be ready for this step, as all children are unique. However, once you feel your child is ready, do your bedtime routine, settle your child into bed, and leave the room. When you reach this point, you can consider the transition complete.
Communicate with your child during the transition
Communication is important during the transition from sleeping with the parent to sleeping alone in a bed. Try to explain to your child every day that they are going to sleep in their bed from now on because that's what big kids do. Also, you can help your child during the transition period with these few tips:
Acknowledge the child's fears – Do not dismiss your child's fears. They could be worried about monsters, being alone, the dark, loud noises. Find out what is bothering them and address it with them so that they feel safe
Provide extra affection during the transition – make sure you have extra time for cuddling with your little one before bedtime or at another time throughout the day.
Offer a reward – you can buy a calendar and put a star on each day that your child slept in their room. For each successful night, offer small prizes like stickers or trips to the park. After a series of consecutive successes, you will no longer have to offer prizes and your child will, hopefully, get used to their new bed.
In life, planning is important – money planning is important when moving, planning a holiday is a must if you want to relax and unwind, and if you want your child to sleep in their bed, you need to plan the transition from co-sleeping to a toddler bed. Toddlers can be strong-willed and tough negotiators. Keep in mind that you are in charge of the situation and with some patience, boundaries, and occasional rewards, you will get your toddler to sleep in their bed. Your child is more adaptable than you think, and with these tips, they will adjust to the new routine soon enough.
Was this content helpful?