If you are reading this blog post, then you must have planned where you want to see yourself by the end of this year. And, this article must be a part of your research.
Obviously, you want to keep a track on your efforts. As it is said, 'you can improve what you can measure,' and this includes your personal and professional goals, being a wholesale jewelry supplier.
You know yourself better than anyone else, so, let's not have a debate on your sleeping patterns or eating habits. Believe me, I absolutely respect your individualitybut when it comes to being the online wholesale jewelry supplier, I want to help as many of you as I can.And, I can do this because I have studied the changing trends over the years.
So, to help you conquer the obstacles, I have come up with the top 5 things that are so familiar that they are often overlooked.
Buckle up and get ready to becomethe most successful wholesale jewelry supplier with these 5, usually overlooked factors.
1. Distribution channels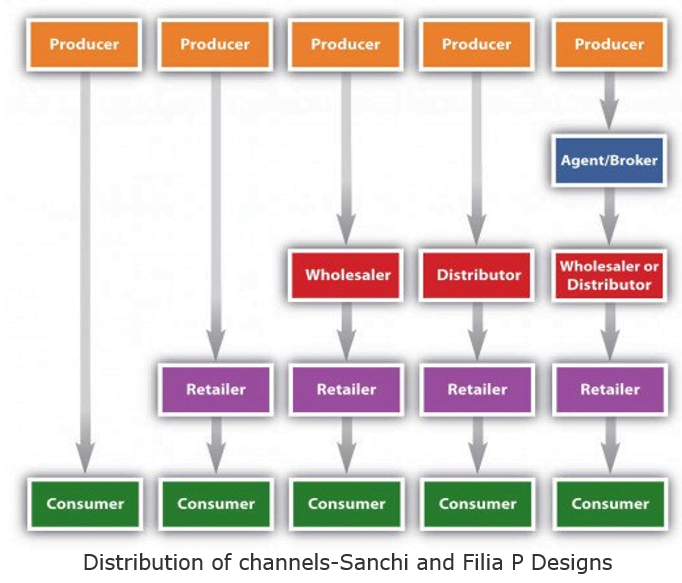 A distribution channel is a path that the goods or services follow to reach the final consumer. They pass through many intermediaries or businesses during the whole process. And, FYI,internet is not only to read this blog post, but, also one of the important steps if you are an online wholesale jewelry supplier.
First of all, you have to be very clear about how you want your wholesale jewelry to reach the end consumer.
For this, the first thing that you need to decide is how wide you want your reach to be.
Different distribution channels for better understanding is mentioned below –
Producer – Retailer – Consumer
Producer – Wholesaler – Retailer – Consumer
Producer- Agent – Wholesaler – Retailer – Consumer
It will not be fair if I decide the distribution channel for you (I respect your individuality). They cannot be put in absolute white or black areas, but will always linger somewhere between them in the shade of grey.
Below mentioned statements will give you a clear idea of what am I referring to.
Although more levels in the distribution channel will increase the price of the final product, at the same time, it will also give valuable local market insights to you.
Another thing is that the multiple levels in a distribution channel may eliminate the direct interaction with the end-user. Still, it will standardize the whole process of sales, thus maintaining the quality of your services.
The whole process becomes very lengthy and inconvenient because of the different levels in a distribution channel. But, were you not prepared for this when the idea of doing wholesale jewelry business first popped up to your mind..!!And, when appropriately managed, it allows tapping a broader market.
So, it's you who decide how do you want to reach your consumers. And which distribution channel to use, based on the scale and types of wholesale jewelry you are dealing in.
2. Brand role
A brand, in the most layman language, can be called the face of the company. It is the logo, tagline, name, and symbol that a company uses to create a distinction amongst its own products & services from that of the competitors.
A brand role was traditionally considered to create awareness among people. But, now it is not limited to that. Your brand is also responsible for the following things –
Emotional connection
How much your brand can connect with your clients on emotional grounds and vice versa. If your clients cannot feel that connection, then there are good chances they will explore other brands for the same products or perhaps for some separate product line that you offer too.
For instance, a jewelry retailer buying semi-precious gemstone jewelry from you may purchase silver jewelry from some other wholesale jewelry supplier. And, this happens only because of the lack of connection.
Customer loyalty
Your brand's reputation and positioning will bring loyalty and dedication of your existing customers. Also, your chances of engaging new clients and for how long they remain associated with you will improve. The best way to achieve brand loyalty is through a three-fold process:
Educate – First of all educate your customers or make them aware about the benefits and uses of semi-precious gemstones,
Inform – Secondly, inform them about your expertise in the field of semi-precious gemstone jewelry and the wide variety you deal in.
Action – The action I am reffering to here is that of your target consumer. For you, the final step is to sit back and wait for them to buy from you.
Defining quality
Stating the quality of your products, thus giving you an edge over others is a significant role your brand performs to attract your customers and retain them. You cannot deny the fact that in this era of competition, what a customer looks for in any product is 'quality,' and he will be willing to pay the price as well if he gets the value.Your brand speaks volumes for that.
3. Choosing vendors
This time don't just focus on your jewelry for wholesale and your customers but pay attention to your vendors as well. They are the people who are responsible for your consumers' experience. So while selecting the vendors or channel partners for your wholesale jewelry business, make sure that they have most of the following qualities-
Your vendors should be willing to collaborate with you. If it does not happen, then they will not put in their best efforts to make the business grow, thus hampering the image of your brand.
Another critical thing to look for is, their openness to feedback and continuous willingness to progress in their work. This is vital because you know your company and your ultimate goals better. And, it is essential to communicate with your vendors regarding the same, which is possible through the way of providing genuine feedback from both ends.
The vendors you choose will be the ones who will be in direct contact with your end consumers. So it becomes imperative for them to be responsive to their needs and queries. This will also help you in improving continuously in your wholesale jewelry business.
4. Inventory management
Keeping track of the organizations' stocked goods is called inventory management. Knowing how many pieces of a particular design should a wholesale jewelry supplier keep in stock at a specific time is very important. The decision will depend on the demand of your target market and your niche.
Here, I am sharing some expert tips to manage your inventory wisely –
Relationship management
To manage your inventory, it is essential to maintain your relationship with your vendors. Why?Because they will be the people who will give you the fair insights about the choices and preferences of your target customers. That in turn will guide you to produce or stop the production of any specific design or kind of jewelry.
Incidental expense planning
Since you are doing business for quite some time now, you must be well aware of the uncertainties that may occur every now and then. An unexpected increase in the demand for particular semi-precious stone jewelry or miscalculated inventory forecast or anything. Hence, always maintain a reserve for situations like these at least, so the demand and supply of your jewelry does not get affected.
Auditing
Auditing is necessary for each and every industry and every business type. And, when it comes to inventory management for a wholesale jewelry supplier, auditing plays a very vital role. Based on the scale on which you are operating, you can choose how often you want to check the quantity of your in-store stock and the one which is in production. Matching numbers will give a clear idea, and deviation can be addressed at the right time.
Par levels
Being a wholesale jewelry supplier or manufacturer, you cannot overstock your jewelry because it involves costs. And, you cannot understock because then, you will lose your clients (if it happens frequently). So, to avoid situations like these, you should set the minimum quantity of jewelry, at which you will stock or manufacture that particular design again.
5. Customer service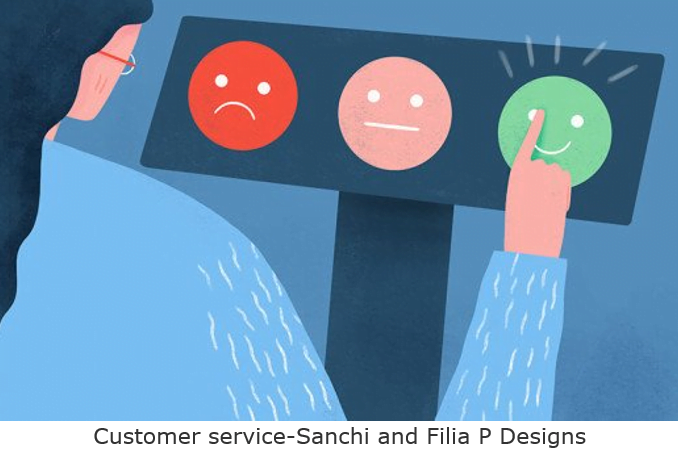 "A happy & satisfied customer is a regular customer..!"
This saying holds true for a wholesale jewelry supplier as well. Your responsibility continues for as long as the customer keeps on using your product or service. There are certain vital factors to be kept in mind when talking about your after-sale services. I am mentioning the most important ones here –
Approachable
You should be approachable to your existing customers so that they feel important. Also, when they think that their concerns are being taken care of, they will become more loyal to your brand. Who does not like attention..!! Apart from that, it will also open up a continuous feedback channel for you to keep on improving.
Patient and attentive
When it comes to customer services, your representatives should be very patient and attentive to your customers. This is necessary because they have a better knowledge of your jewelry, and the customer may or may not be able to explain it to them. So, getting frustrated or jumping to any conclusion without understanding the problem will create an awful impression.
Efficient & effective
It is crucial to make your customers feel important even after the sales. Still, you should keep in mind that you do not have all the time in the worldfor just one customer. Therefore, handling their issues is vital, but addressing them efficiently is more crucial.
Good behavior
Sometimes it becomes challenging to handle some customers (because they are born to complaint). They will never be satisfied with your wholesale jewelry. Maintaining your calm and handling these people with utmost care is the biggest challenge that you have to face. But it is a significant part of your customer service that needs to be addressed nicely.
So, based on my personal experiences, I have shared with you the most important factors to be kept in mind to be a successful wholesale jewelry supplier.
These are the suggestion that are provided to you, but how do you want to use this information is absolutely your choice.
THIS DECADE, A LOT OF NEW OPPORTUNITIES ARE WAITING. GO GRAB THEM ALL..!
Related posts: