Did you know, LinkedIn showed 30,267 results when a quick search is done on AI engineering jobs in the world?
The results count shows the increasing need for AI engineers in diverse industries. Top tech giants like Meta, IBM, UBER, Microsoft, Google, and so on; are employing proficient AI Engineers with lucrative pay throughout the year.
If you're a fresher wanting to enter this emerging industry or an experienced software engineer thinking about making a career transition, honing your artificial intelligence skills is a good idea.
Take a deep dive into this blog to understand the roles and skills of artificial intelligence engineers and the right approach to pursue a career in AI.
Who is AI Engineer?
Typically, AI Engineers play the role of bringing together the skills of data scientists, data engineers, and software developers. This individual can help create and implement scalable AI systems that can be utilized by end-user.
AI engineers develop deep neural networks as well as machine learning algorithms to gather valuable business insights on the basis of business goals they want to accomplish.
AI Engineers are also excellent problem solvers who perform their job of implementing machine learning algorithms really well.
Role of an AI Engineer
The role of an AI engineer is comparatively new in the data industry. Earlier, companies would employ people with good AI engineering skills. They would appoint data engineers, data scientists, and machine learning engineers. Further, they would work in different teams to develop and develop a quality AI application.
But, several AI-driven companies are now realizing that these roles are entangled. There are people proficient in all three – who can create AI solutions, scale, and integrate AI models.
Here is the list of the core day-to-day roles and responsibilities of an AI engineer, which include –
Know business requirements to suggest new artificial intelligence systems to be developed.
Design, Create, and deploy innovative artificial intelligence systems.
Enhance system performance and ensure scalability of AI Applications.
Evaluate and test machine learning solutions to involve them in existing systems.
Develop and apply R or Python-based API.
PRO TIP: To gain knowledge of Python, statistics, etc. pursuing a good AI engineer certification from a reputed AI certification provider is a wise choice.
Salary of AI Engineer
AI engineers are surely going to have incredible job growth and even pay well.
According to Glassdoor, AI engineer earns around $101,991 in the US. When it comes to the categories of Computer and Information Research Scientists, AI engineers earn around $131,490, based on the reports of the US Bureau of Labor Statistics.
This field of job is going to witness a quick growth of 22% between 2020-2030, faster than the other occupations.
AI engineers generally work for top tech companies like Google, Meta, and IBM. They help them to improve their operations, products, software, and delivery. Also, they get a job in government search, where they work to make public services better.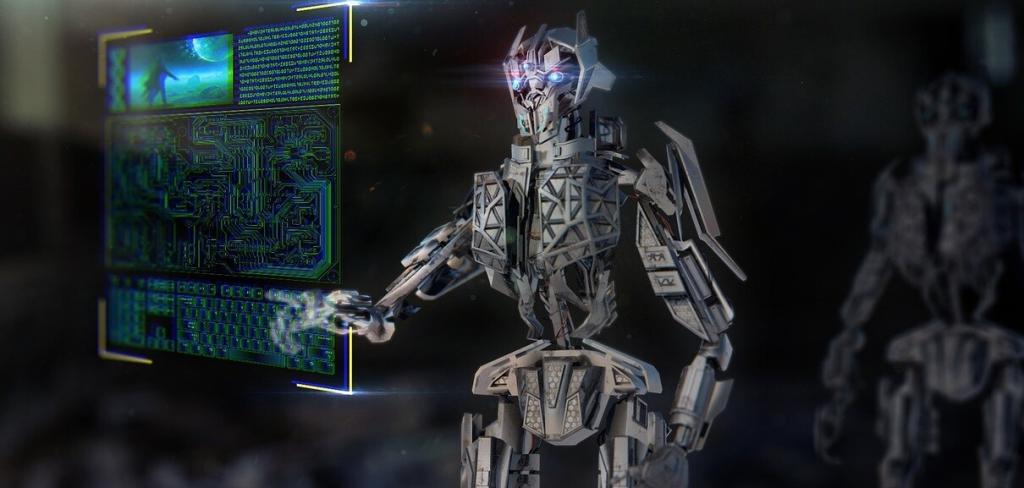 Steps to Become an AI Engineer
Launching your career as an artificial intelligence engineer needs the basic knowledge of mathematics, computers, and IT. Because these are crucial to understanding and running AI programs.
Here are some important steps to follow to bag your dream job as a professional AI Engineer:
Gain The Required Skills
To become an expert AI engineer, you must have
Technical Skills:
Expertise in object-oriented programming languages such as C++, C#, or Python
Knowledge of frameworks like Tensorflow and Keras to develop AI solutions
Develop deep learning algorithms utilizing neural networks such as CNNs
Proficiency in using cloud platforms like Microsoft Azure, Amazon AWS, or Google Cloud — know how to deploy and create models using such platforms
Strong know-how of software development methodologies such as Scrum or Agile
Experience with cloud computing
Know-how of big data, data science, and data wrangling
Non-Technical Skills:
Along with technical skills, AI engineer skills also include proficiency in non-technical skills, such as:
Ability to communicate well and demonstrate insights on the basis of machine learning models you develop.
Ability to meet a business requirement for the end product.
Ability to work in a big team
Apply for AI-related Jobs
When you have the least experience in the AI field, it can be scary to apply for a job. But, for your information, people get hired more often for jobs with no experience.
For AI engineering jobs, you will be required to specify specific projects you've worked on during your training or job that show your deep understanding of AI engineering.
After applying for jobs, you'll surely get an interview call. But, if you don't receive any, don't be disheartened. Keep applying and focus on preparing for the interview questions, particularly for tech jobs such as AI engineer.
You'll need to polish your interview skills, so you can prove to recruiters that you're ideal for the job. You'll be likely to explain about developing, deploying, and scaling algorithms.
Also, these are technical interviews, so ensure that you explain how you get the problem solved and why you apply that specific technique to solve it that way.
Earn Work Experience
There may be multiple rounds of interviews, whether you apply for an entry-level position or internship.
In case, you grab a good job, it's a big time to prove yourself and keep learning as much as possible. You'll have the ability to apply the skills you gained toward providing business insights as well as solutions that can be profitable for your business.
Even if you have the AI engineer certification specified on your resume, the chances are higher that you will get a decent job with a six-figure salary.
Who Should Become an AI Engineer?
If you are a budding professional who is keen to know about the field of machine learning and like programming, then this career option is great for you.
Fields like artificial intelligence are highly competitive. And the job market is flooded with professionals who want to do jobs in the AI field. However, AI engineers are needed to have skills that involve software engineering and various data-related roles, so the barrier to entry is a bit higher.
Data scientists and statisticians can't apply for the AI engineer's job as they don't know about manipulating data and deploying machine learning models. Even, software engineers without knowing deep learning and statistics, can't become AI engineers.
Because of this, there are the least number of individuals who are eligible for jobs as AI engineers. This means, there is the least competition for AI engineer jobs.
Final Words
The role of an AI engineer is here to stay regardless of the fact it's new. There is a huge demand in the AI industry for people who acquire the essential skills needed to deploy scalable AI applications.
Irrespective of the size, small start-ups to large organizations show interest in hiring AI engineers to develop AI-based products. Also, an AI engineer's pay scale is quite higher than that of any other occupation like software engineer, and even higher than that of a data scientist.
Get more information about AI engineer jobs and their responsibilities. Practice interview questions and stay updated with the trends.
All the Best!
You may also want to read,