Express your Feelings with these Sympathy Flowers
Death is inevitable and it can happen to anyone at anytime. We need to show our sympathy to those who are grieving using sympathy gifts. The best way to share our sorrow is through sympathy flowers.Finding the right sympathy flowers is however not an easy task. A part from flowers, plants also provide a long lasting gesture of conferences. Here are several flowers and plants. That can help you convey your sentiments effectively.
Gladioli
This is an elegant plant with a stall stem that has multiple flowers that measure up to 4 feet tall.
These flowers show strength in character, moral integrity, and sincerity.You can get them in many different hues including white, red, purple, pink, yellow, orange, salmon, and green. You can send this flower to the funeral home or family gathering as they make great sympathy flowers for funeral.
White Lilies Basket
Lilies are regarded as the appropriate flowers for funerals for their white peaceful nature. These flowers symbolize innocence and peace to the departed soul. You can order and send this majestic flowers at CosmeaGardens.com; the flower delivery service that doesn't just deliver flowers, but also a piece of your heart. The white lily also conveys purity and simplicity. Perhaps the appropriate flower for this unfortunate ceremony is the stargazer lily which stands for sympathy.
Carnations
Carnations are known for their long lasting and great fragrance. It is also a popular option for sympathy flower arrangements. It is also available in many different colors for example the red carnations are known to convey admiration. Pink carnations symbolize remembrance while the white ones represent peace, love, and innocence. When you want to express your sorry with this flower, you can settle for the white and red hue to show your love for the bereaved and you wish their souls will rest in eternal peace. You can also get different kinds of bouquets and sympathy flower arrangements online from CosmeaGardens flower delivery.
Chrysanthemums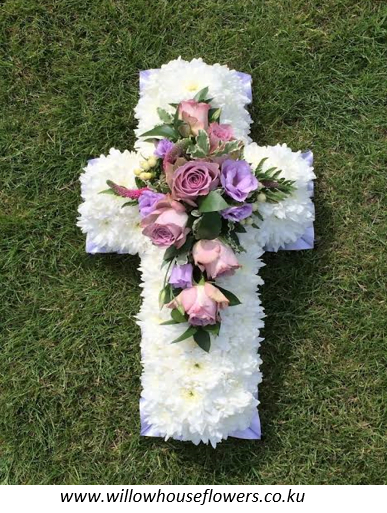 Also called mums, chrysanthemumscan also be incorporated in funerals and sympathy floral arrangements. Although they symbolize death in some European countries, they don't represent a bad omen. They are only used express sorrow when death has occurred and not warn of death as many believe. We all have known that death can't be predicted and it can happen to anyone. Some countries in Asia believe that white chrysanthemum flowers stand for lamentation and deep sorrow. In the U.S however, these flowers are seen as a symbol of truth and a reviewed positively as a cheerful flower except in New Orleans.
Sympathy Roses
Known for its beauty and elegance, the rose flower can also be used as wonderful sympathy flowers. It also has different colours including red hues, pink, white, and yellow. To portray relevance, youthfulness, and humility you need the white rose. White roses are perfect funeral flowers and you can comfort a grieving person to share your sorrow. A mixture of red and white rose symbolize respect and love for the deceased, while the pink rose represent appreciation and grace. Crimson roses denote grief while the yellow rose should be given to the diseased friend to convey the strong bond they shared while still alive. You can also use a single rose color in a bouquet to show enduring love for the diseased.
Orchid Plant
Send the orchid plant to say "I will always love you". The most important aspect when choosing these flowers as a sympathy gift is the color of the flower. The best colors that convey grief and sorrow are the white and pink orchids. Other varieties such as the phalaenopsis are also used as sympathy plants. Cosmea Gardens is the best flower delivery in Cyprus and you can count on them for all your floral needs including sympathy and funeral flowers.
Hydrangea Plant
The hydrangea plant especially blue ones are also good to use as sympathy plants. It is given to show heartfelt sincerity of sorrow and grief that has begotten the bereaved persons. Usually, it is recommended that you avail yourself during the funeral service but if you can't be there you can send these flowers to the bereaved to show that you are also grieving with the family.
Daffodils and Tulips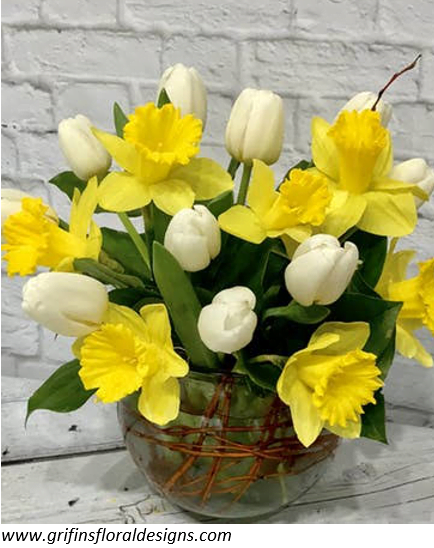 Other flowers that make great sympathy bouquets are bright yellow spring tulips and daffodils.These flowers will bring encouragement and hope to the bereaved. Not only that, you can also send these flowers to someone who is undergoing a depressing situation. Tulips represent elegance and grace. Yellow tulips represent cheerfulness and even though someone is undergoing an unfortunate period, you can wish them internal peace and comfort. White tulips represent shows for give while purple tulips convey royalty. Red tulips show perfect love to the bereaving family.
Standing with a person during trying times shows that you care enough about their sorrow and grief. We all need a shoulder to lean on when tough times come. All these flowers can be ordered online and have them delivered to your destination. CosmeaGardens has all it takes to give you a floral experience never seen on other flower delivery.
Related posts: