The advent of smartphones has added a new dimension to how marketing processes are executed. When done correctly, mobile marketing provides consumers or potential customers using smartphones with personalized, time- and location-sensitive details. Consumers can use such information to their advantage and know what they need, and exactly when they need it, even when they're on the go.
Mobile marketing can transform your business performance, with the ability to amp up brand awareness, promote engagement and even generate sales. As more organizations begin to explore the benefits of mobile marketing, it's important to understand why it's so crucial in today's digital landscape.
The growth of voice search
Searches carried out from mobile devices are witnessing steady growth. Owing to the rapid adoption of Microsoft's Cortana, Amazon's Alexa, Apple's Siri, and Google Home, the popularity of voice search will only be on the rise. The good news is that each voice search platform provider continues to increase the number of voice commands by thousands at a time. At least 25% of current searches on Android devices are voice searches.
This trend automatically impacts search engine optimization and paid search, as both these systems require voice-search-related information to have a competitive edge.
The initial step is to optimize your website for long-tail search terms that are more common in voice-based searches. Similarly, paid search campaigns should focus on similar terms with mobile-optimized ads.
Accurate location-specific content
People rarely go out without their smartphones, which means your marketing content is accessible to them at all times. Location-based searches are becoming more popular as the accuracy of data has turned more reliable than ever before.
When people are out and about, they increasingly rely on their mobile devices to search for local information. So it's evident that marketing via mobile devices is the best way to reach consumers who are carrying out local searches.
"Even though many businesses are already investing in local searches, only a few are diving deeper in their efforts to integrate it with mobile marketing", states Brian Altman, an IT homework help expert. By bringing the two elements together, you can significantly enhance the efficiency of your campaigns and watch the results soar.
Increased level of engagement
Your target audience consumes huge volumes of marketing content every day. In many cases, consumers simply tune out the message they receive. In the case of businesses, determining ways to get through this obstacle is essential to marketing success.
When it comes to mobile marketing, however, it's more convenient to grab the attention of users. Unlike emails, where your message may end up in the spam folders, users almost always open a text.
Of course, it isn't only text messages that propel this level of engagement. App notifications, reminders, and alerts promote high engagement levels as well. This is tough – if not impossible – to replicate on other platforms. This indicates that mobile marketing should be a priority for any business that wishes to increase engagement within its target demographic.
Connecting with your target market
When accessing the internet, most individuals use smartphones and tablets than laptops and desktop PCs. It's hardly a secret that the use of mobile phones and devices has scaled up across all demographics. This means that you can connect with your target consumers through mobile marketing, irrespective of what products or services you offer.
With the help of targeted marketing, you can hone your campaigns to improve the outcomes. Unlike traditional advertising, targeted marketing lets to present your content in front of the specific demographic you're aiming to attract.
The relevant user data makes it convenient for businesses to categorize the users and present the marketing content accordingly. This enables you to connect with them more easily and more meaningfully.
Improved brand loyalty
Securing repeat sales should be the most inexpensive way for businesses to bring in steady income. Typically, your ROI improves if you can prolong a customer's lifecycle value and convince them to engage with your brand repeatedly. To do this, you must foster brand loyalty. Mobile marketing is a brilliant way to achieve all of this.
Launching a dedicated app allows you to have a direct option to release mobile marketing content and can even be useful for the sales process. Additionally, a mobile app can be used to reward your loyal consumers and incentivize consumers to make repeated purchases.
With the opportunity to launch mobile communities and grant VIP access to loyal customers, you can have a sizeable engagement from app usage alone. If you want a direct connection with new and existing customers, mobile app marketing is the way to do it.
Faster speed of the internet
Other than offering WiFi facilities, mobile devices offer internet access through cellular data too. With more consumers opting for low-cost data plans, they can access as much content as they choose. In cases of business, this amplifies the range of content that can be presented as part of mobile marketing.
For instance, with no limitations on image size, you can use high-quality, high-resolution photographs and appealing logos for marketing your brand. You can leverage video marketing to complement your mobile marketing endeavors perfectly.
While slow loading speed and data restrictions are used to make video mobile marketing unrealistic, the increased speed and availability of data means users are devoting more time to watching marketing content on their mobile devices.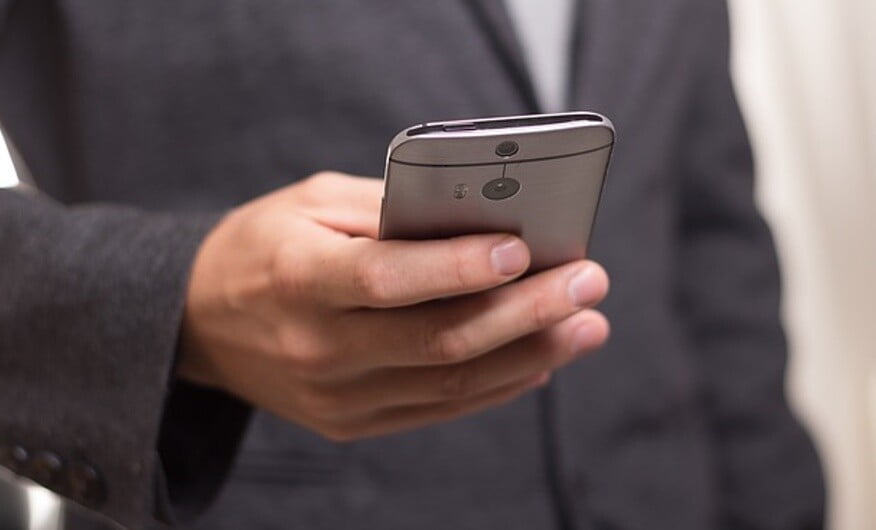 Mobile marketing is more personal
Brands always attempt to engage with their target audience, but it's difficult to do well from behind a computer screen. But mobile devices are different. They're individual accessories that most people carry with them all the time. You don't get the same psychological impact with any other media.
Mobile marketing can be tailored as per the consumers' preferences because it allows you to get closer to consumers than ever before. This alone can convert viewers into paying customers.
The marketing endeavors may become expensive later
Facebook advertising is a pertinent example of what happens when an advertising method turns out to be too popular. The expenses have increased many times over in the past year or so and for no apparent reason. Everything boils down to an increasing amount of competition in the market.
The same can be said for mobile marketing. You'll have to join the bandwagon sooner or later. It's better to dive into it now when testing expenses are cheaper than they will be in the future.
Parting thoughts,
Regardless of the kind of business your own, mobile marketing can help your company to unlock new levels of success. Mobile marketing provides you with the opportunity to reach your target audience quickly, no matter which industry you operate in.
You may also want to read,
Tell us how we can improve?