Google Maps have become a social network of sorts. And it's a really good one that you can use to make new friends, meet up with old ones, or even just find some local places of interest. In this article, we'll show you how to use google maps like a social network.
Google Maps has become a social network in its own right. Google Maps is a Google tool that allows you to use the internet to locate a location or destination. It will enable users to view live maps and move about them to figure out how to get from one location to another.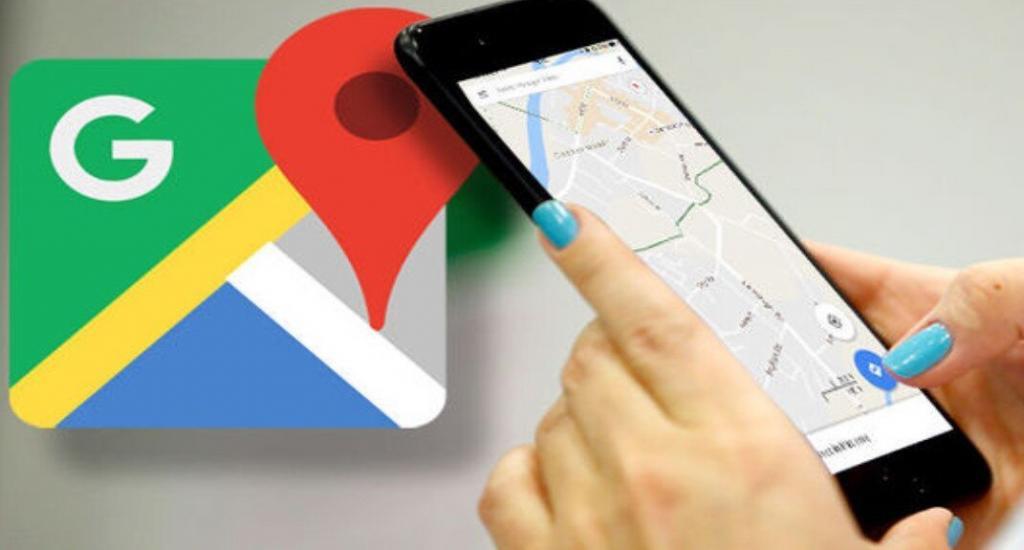 Is there anyone on the planet who hasn't used it to locate precise locations? You can also use Google Maps to track a cell phone number, and there should be a few people who haven't utilized the Maps app for this service. 
Google Maps is promoted as a fantastic way for cafes, restaurants, and small businesses to develop a community and enhance sales by using it. There are local suggestions and updated details on where to go and what to do. And it's because of this feature Google has decided to turn Google Maps into a Social Network like the ones we're already familiar with.
All of the social networking elements are now available in the app. You might be surprised to learn that Google Maps is more social than you believe, and it's not quite Facebook or Snapchat, but it's a lot more social than you think.
The Evolution of Google Maps
More details about locations, establishments, and places can now be found and shared in Google Maps. Google is seeking to widen the concept of Local recommendations and guides. 
Google's move to compete with other social media networks by launching a social network was largely foolish. Google has allowed you to follow local suggestions and guides experimentally for a while, and they offered suggestions and made improvements to users' experience in each place.
Other users can now follow anybody they wish on Google Maps. You've built a social network-like experience, and you can now track your loved ones and what comments they make about specific locations if they do so openly. Users who have published content publicly will now have the possibility of being followed by other users.
You can build a profile just like you would on any other social networking site. It will display the followers and provide you the choice to follow them and whether your profiles are public or private.
What's New In The Google Maps?
Taking advantage of the pandemic's shutdown and the fact that the towns were deserted, they developed new features for the app. Implementing aesthetic upgrades is one such example.
This new update features icons and visuals of monuments that can be found easily when previously identifying a symbolic location requires a lengthy time. This novelty is already available in New York and Paris; nevertheless, these indications are only available in Spain.
However, new topic filters will be available in the Maps profile section to focus on the topic. As a result, you can observe the most popular themes and locations. Another key feature is that an option has been included to allow us to maintain and configure our Google Maps profile.
Top Ways To Use Google Maps Like a Social Network
As we've seen above, Google Maps has introduced many exciting features similar to other Social Networking sites we're used to. Hence, here's how you can utilize Google Maps as a social networking site:
Edit Your Google Maps Profile:
Google Maps profile is what others see when they search for your name in a rating, review, or photo you've posted to a map location. Go to Google Maps on your device, then hit Contribute, View your profile, then Edit profile to edit your profile.
You can change the photo on your profile and the name visible to others and add a brief bio of 200 characters. These details are the same as that connected with your Google account.
Get Updates From Local Guides:
The concept is that you should listen to local experts, family, pals, travelers, etc., for advice on where to go. After tapping on someone's name on a review or rating in Google Maps on your device, choose to follow.
Use the following shortcut option in the Maps tool to see your followers. To check who's following you, click the follower's option.
Use The News Feed:
You'll see a news feed if you tap Updates in Google Maps. It brings in updates from the people and businesses you've chosen to follow and updates on nearby places that Google's algorithms think you'd be interested in.
You can alter some of the ways this feed works by tapping the three dots in the upper right corner of anything. You can specify which locations you're fascinated with and not, and which updates meet your preferences and which don't.
Add Ratings And Reviews:
Google Maps has had the option to post ratings and evaluations for the locations you visit for a long time. When you click the Contribute tab in the app, you'll find places you've visited recently but haven't left a rating. Click on the location to share your thoughts with others.
Users can also utilize the written review and upload photo buttons at the top of the screen to rate or add photos to a specific location on the map. Photographs are trending with tourists since they offer them a scene of what a place is like.
You can also press anywhere on the map to bring up the location's information card and add a rating, review, or photo. You can also change the location information from the same screen by clicking on the Contribution option.
Location Sharing:
You can use Google Maps to let others know where you are and vice versa; this may sound creepy, but you have full authority over who can view your current location, and it's quite useful for things like checking if the kids are home from school or attempting to meet up with pals in a crowded place.
To enable location sharing, tap your profile image, then location sharing. By choosing the New sharing option, you can choose how long and with whom you wish to share whereabouts. Other apps, such as instant messengers and Google Maps, can provide real-time links to your current location.
Conclusion
Google Maps is one of the widely used and most trending applications globally, and it allows us to find locations and places effortlessly with many other amazing and useful features. However, in recent years Google has updated Google Maps similar to social networking apps.
Google Maps now includes various features similar to other social network tools we're used to. Those features are included above. We've included all the necessary details about Google Maps and its latest features in this article, making it a social networking site.
ALSO READ: BEST GPS APP TO DOWNLOAD BEFORE A ROAD TRIP
Tell us how we can improve?